Enhance your Service Delivery
Manage your team with ease
Automatic alerts and reports
Direct Xero API Integration
Manage Your Team with Ease
Rosters and timesheets generated automatically based on client needs and worker availability. When you're ready to send new jobs out, just broadcast it to worker emails and mobiles with one click.
Automatically Generated Alerts
Is your worker's licence about to expire? Do you have a client due for reassessment? Need to know when client funding is down to the last 10%? CareMaster tracks and alerts you - so you can just take action.
Cloud-Based Mobile Apps
Automated timesheets, worker GPS tracking, case notes entry, evidence uploads and signature collection with the CareMaster mobile App.
Customised to Suit Your Needs
We can modify or build enhancements based on your unique requirements enabling you to get exactly what you need for your business.
Centralised Client Information
You can record and store comprehensive client data, record notes, and upload documentation all in one convenient place.
NDIS, CHSP, and MDS Reporting
CareMaster is NDIS compliant and ready to rock. Our platform also fully supports the CHSP DSS Data Exchange as well as state and national MDS reporting.
What makes CareMaster perfect for registered NDIS Providers?
Rich client records with fund tracking, goals, progress notes and cloud document storage.
Automated timesheets, worker GPS tracking, case notes and signature collection with CareMaster mobile App.
Due dates, reports and key events auto-tracked with alerts to help you manage matters according to urgency.
Robust rostering tools with mass job broadcast by email or SMS and immediate confirmation when jobs are accepted.
Rostering and invoicing for Supported Independent Living (SIL) + SDA providers.
Powerful support scheduling tools for single and recurring supports for individuals or groups.
Manage vehicles, properties, 3rd party agencies / providers and equipments.
Dedicated incident management tools.
Deep reporting for business intelligence as well as the all important NDIA Bulk payment (NDIS PRODA bulk payment request).
Invoicing and exports to your favourite accounting software (custom integrations are also available, subject to a quote).
Direct API integration with Xero for highly accurate data, payroll and quick invoicing.
CareMaster is a Microsoft Partner.
Our platform runs on Microsoft Azure's incredibly robust Government certified server technology. 
With CareMaster, your data is secure and our software is fast and always available.
CareMaster is made for
You!
Hover below to see our offers!
Start-ups, @ $5/day for 2 staff.
2 CareMaster Admin Licenses for 2 people. All standard inclusions apply. $150 ex-GST per month!
Freedom to add more licenses as your business grows.
For NDIS Medium and Large providers
$2.50/day per Admin/office worker, $1/day per Support worker!
Begin with 2 Admin licenses and add Support worker licenses to cover your busiest shift. All standard inclusions apply. Talk to us for more.
Small NDIS providers covered @ $10/day for 7 staff.
2 CareMaster Admin + 5 Support Worker Licenses. All standard inclusions apply, $300 ex-GST per month!
Freedom to add more licenses as your business grows.
Customised solutions for Enterprise customers.
Contact us for bulk license quotes and customised solutions.
Standard inclusions with every CareMaster License
Complete access to all software features.
Unlimited clients.
Unlimited business hours email support.
First month business hours phone support included.
Dedicated onboarding team who setup and migrate your client and staff records.
Software updates included. Updates occur in cloud with zero impact to your systems.
CareMaster's extensive knowledgebase and training videos.
Optional
Unlimited business hours phone support.
After hours phone and email support.
Customised remote or onsite staff training packages.
Custom functionality to suit your business (subject to scope and quotation).
How many licenses do I need?
Licenses belong to your company and not to individual staff. Think of it like a hot-desk or a shared company car - anyone can use the hot-desk or that car as long as someone else isn't using it.  
You can setup as many staff members with unique logins regardless of the licenses purchased.
1 CareMaster license = 1 connection to our servers. 
This means for a team of 10, you might purchase only 4 or 5 licenses as not everyone works the same shift.
Example: when morning shift workers finish and log out of CareMaster, those licenses automatically become ready for the afternoon shift.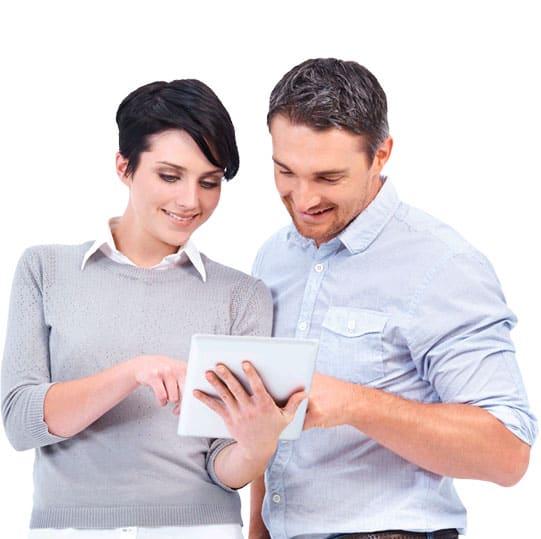 Be supported by an expert team.
From CareMaster Sales to our Customer Support team, you can rely on our expertise, friendly service and extensive content - make the most out of our support network.
Contact our team on phone, email or online.
Find information in our knowledgebase.
Learn on-the-job with our video guides.
Want to see CareMaster in action?
Book your free online demonstration with our team today